Joe Weyant is a highly skilled attorney focusing on Probate & Estates . He strives to provide exceptional legal representation and brings extensive experience and a deep understanding of the complexities of probate and estate matters. As a trusted advocate, he has worked consistently and achieved the best outcomes for his clients. Mr. Weyant offers a comprehensive range of probate and estate law services, including estate litigation, probate administration, and trust disputes. With his expertise, he can guide clients through the intricacies of the legal process, ensuring their rights and interests are protected. Whether you need assistance navigating the probate process, or resolving disputes among beneficiaries, Joe Weyant provides personalized attention and reliable legal advice. His unwavering determination to achieve favorable results makes him a trusted choice for your Probates & Estates Legal issues.


Probates & Estates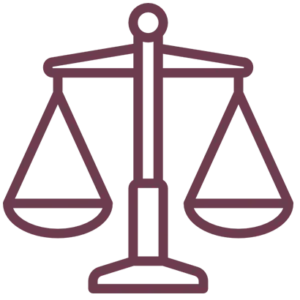 Mr. Weyant has handled a vast array of complex and contested estate matters. He presents and defends will contests, routinely open estates, administers probate cases, and is well-versed in interstate probate issues, known as "ancillary probate." Mr. Weyant creates both wills and trust for his clients, and can explain ways to avoid probate, should a client be interested. Where formal probate is not warranted, he can also provide the transfer documents needed to re-title assets in a deceased person's heirs or beneficiaries. Mr. Weyant also drafts Durable Powers of Attorney for Business and Healthcare and Living Wills (advance directives).

With abundant experience and an in-depth understanding of the complexities involved in probate and estate matters, Joe Weyant is committed to providing exceptional legal representation. He is a trusted advocate known for his dedication to achieving favorable outcomes in the cases he handles. With a compassionate and client-centered approach, Joe Weyant carefully listens to his client's unique circumstances, creating tailored legal strategies to meet their needs. His extensive probate and estate law expertise allows him to deliver practical solutions and peace of mind during challenging times. Whether you need assistance with probate administration, or resolving disputes among beneficiaries, Joe Weyant's professionalism and tenacity make him a reliable choice for Probates & Estates legal services. You can expect personal attention and sound legal advice by seeking Joe Weyant's expertise. His strong advocacy skills and comprehensive approach protect your interests throughout the legal process.


Tax Resolution/Civil & Criminal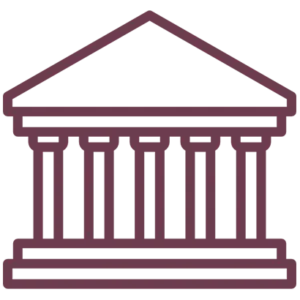 Joe Weyant has years of experience handling Tax Resolution/Civil & Criminal cases. With many years of practice, He has honed his expertise as an IRS tax lawyer and tax issue attorney, making him well-equipped to handle the most complex tax matters that individuals and businesses face. Joe Weyant approaches each tax-related case with a strategic and meticulous mindset. He understands that every situation is unique, and he thoroughly examines the intricate details of each client's case. He can identify practical solutions that protect his client's interests by doing so. Whether you find yourself entangled in tax disputes, facing an audit, or dealing with the daunting prospect of a criminal investigation, Joe Weyant can guide you through the process. He has the knowledge and expertise to handle various tax-related challenges, ensuring his clients receive the most comprehensive legal assistance possible. One of Joe Weyant's key strengths is his ability to negotiate with tax authorities on behalf of his clients.

Recognizing the significant impact that tax issues can have on an individual or business, he works tirelessly to develop settlement agreements that are fair and minimize potential penalties. In addition to his astute negotiation skills, Mr. Weyant understands the complexities of the tax system. He easily navigates the intricate web of tax laws and regulations, guiding his clients through the process and providing them with the guidance and support they need. Joe Weyant is a trusted advocate committed to delivering personalized and effective legal representation. He recognizes the importance of understanding each client's unique circumstances and tailors his approach accordingly. With us by your side, you can have confidence that your tax matters are in the hands of a skilled professional who will fight for your rights and protect your financial well-being. He is here to provide you with the comprehensive legal assistance you need to navigate the complexities of the tax system.


Contract Litigation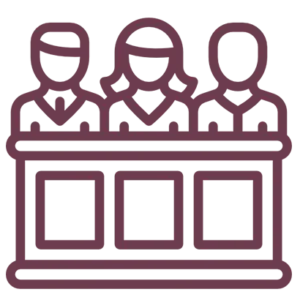 Mr. Weyant offers a diverse practice in both the creation and enforcement of contracts, and general business disputes. He has litigated both written and oral contract cases involving thousands of dollars to millions of dollars. In most scenarios, both parties to an agreement will make sacrifices in the litigation process. Mr. Weyant is committed to making your sacrifice the lesser one. He has experience in financial, construction and breach of contract cases, including corporate and partnership matters. He has taken several such cases to the Tennessee Court of Appeals. In addition, as Mr. Weyant is a trained civil mediator, he offers the additional expertise of formal negotiation skills to his clients. This part of Mr. Weyant's practice also includes the enforcement of real estate contracts, boundary disputes, easements, and deeds.

Joe Weyant is a seasoned attorney specializing in Contract Litigation matters. Known for his strategic approach and keen legal understanding, he is a trusted advocate for clients facing complex contractual challenges. Joe Weyant's attention to detail and comprehensive know-how of contract law are vital in contract litigation cases. He diligently examines the terms and conditions, identifies potential breaches, and develops persuasive legal arguments to protect his client's rights and interests. With a client-centered approach, Joe Weyant takes the time to listen to his client's concerns, ensuring a thorough understanding of their unique circumstances. He then crafts customized legal strategies tailored to their needs to achieve the most favorable outcomes possible. Joe Weyant is committed to providing the best legal assistance and works relentlessly in every case, which has earned him a reputation as a skilled and resourceful litigator. He is well-equipped to handle various contract disputes, including breach of contract claims, contract interpretation issues, and related business disputes.

When it comes to skilled and aggressive legal representation, look no further than our legal practice. With his expertise in Tax Resolution/Civil & Criminal legal services, he is the attorney you can trust to handle your legal matters effectively. Whether you are dealing with tax disputes, audits, or criminal investigations, Joe Weyant has the knowledge and experience to provide the top-notch representation you deserve. If you face tax issues, he is the advocate who will fight for your rights and protect your interests. With a strategic approach and focus, he will navigate the complexities of the tax system on your behalf. For more information about how Mr. Weyant can help you with your legal needs, please call (615) 239-1532. Alternatively, you can contact us through our online form. Be sure to secure the skilled legal representation you need. Contact Joe Weyant today and let him guide you toward a favorable resolution.